Published on April 13,
2023
by
Sinéad O'Sullivan
Marketing automation how does it work? And what is it? Firstly, we will look at and explain how it works, how to create a marketing automation strategy and the software behind marketing automation. Lastly, we will talk about what automized marketing can do for the benefit of your business.
Marketing automation can be defined as the process by which software is used to automize marketing campaigns and activities throughout the buyer's journey.
Marketing Automation – How Does It Work?
As shown above marketing automation uses software to automate marketing activities. Therefore, what were once mundane marketing tasks are now fully automized. For example, e-mail marketing is without a doubt one of the most repetitive tasks and one we are all very familiar with. E-mail marketing campaigns play an important role in the sales funnel.
Hence, what was once a time-consuming task, now has an efficient technology behind it. In fact, marketing teams have more time to dedicate and provide a more personalized experience for the customer. Due to the rise in popularity amongst companies using social media platforms, the automation of posting social media content is now too at the forefront of automated marketing.
Marketing Automation Strategy – The Process
The process of marketing automation is by far the most efficient way of scaling your business. It also saves time and money on mundane tasks. Hence, providing time for more detailed planning. Finally, it increases productivity and increases the quality of the workflow.
Build targeted lists with the right metrics that study how users interact with websites, e-mails and on social media.

Nurturing leads allows for automated marketing to increase user activity because they can receive targeted curated e-mails, or social media offerings.

Execute campaigns for example newsletter, e-mail, social media can be segmented by audience and these campaigns are essential for providing essential feedback based on the user's perspective.

Measure campaigns and constantly monitoring their impact is a real-time process that gives room for any adjustments to the campaign in that exact moment.

Reporting to clients this can occur almost instantly and the results good or bad can be delivered directly to the client.
HubSpot for example is a CRM (Customer Relationship Management) platform that allows all the above processes to become streamlined.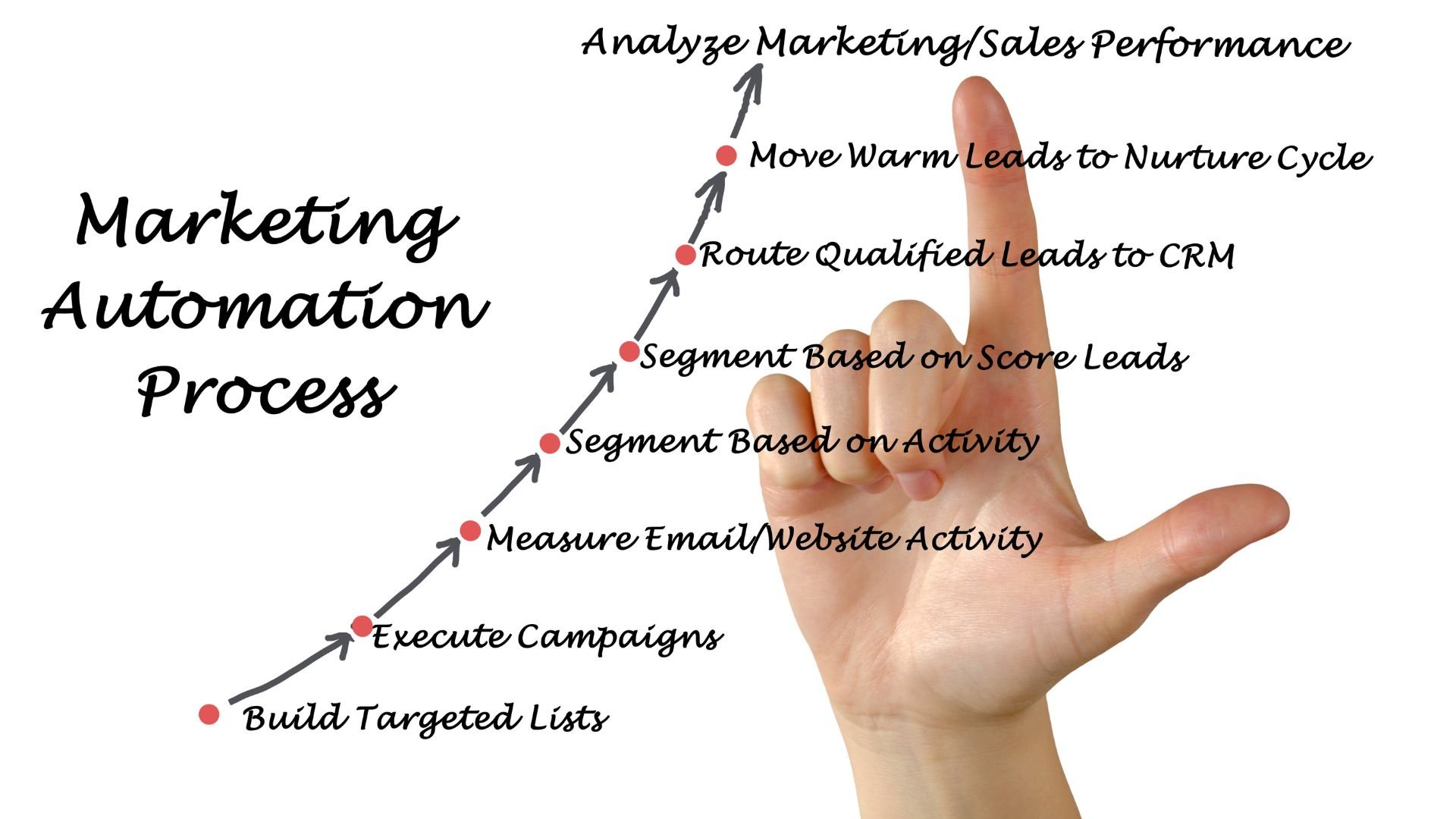 Who Uses Marketing Automation?
Basically, marketing automation is used by companies big or small across various sectors and use marketing automation in areas such as inbound marketing, e-mails, blogs, and social media. In fact, the streamlining of these processes for companies has been seen to be very successful in its outcome.
How can marketing automation work for your business?
When we talk about data, we know that data is factual and transparent. Today, the challenge faced by businesses is that there is so much data available to them. So, how can they put that data to good use? Also, how can this data streamline the workflow? Marketing automation can overcome the challenges that interrupt how data is stored and exploited.
Marketing automation should be rolled out throughout the entire process. If marketing automation is deployed throughout the buyer's lifecycle, then this guarantees for better long-lasting relationships with clients.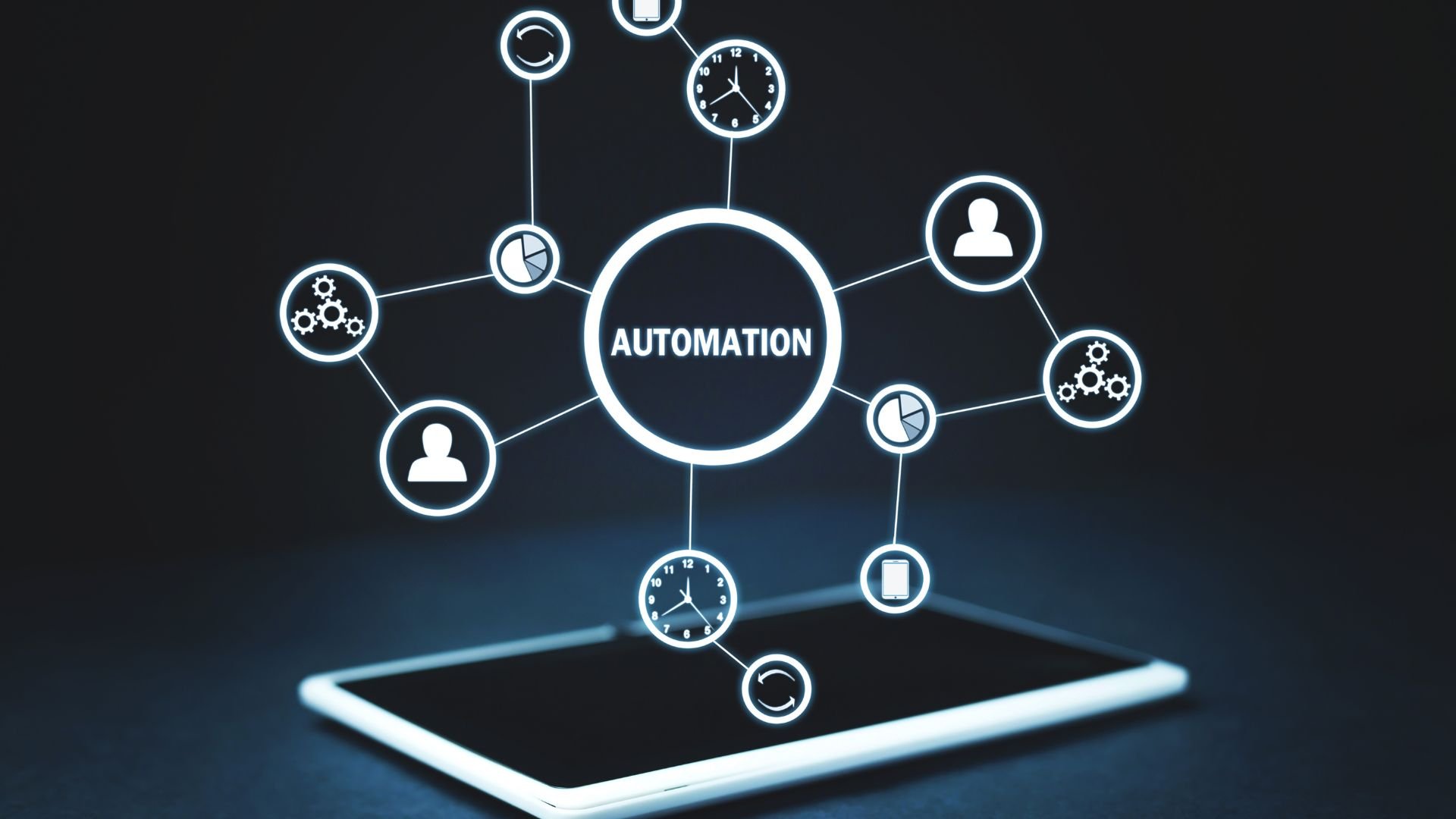 Let's look at the benefits
Workloads are personalized
In essence, by having a hub where each of your clients moves are traced, immediately paints a picture of their personas. This provides invaluable insights because the information is tracked automatically. In fact, if this was done manually, many important touchpoints would be most certainly overlooked.
As a result, your business could be losing numerous leads. However, with marketing automation software, your business can have a better understanding of your customers' needs and deliver the right content at the right time.
What's more, marketing automation allows for continuous customer engagement, and even better, it can result in repeat customers, and even referrals.
Processes are streamlined
It is here where marketing automation really shines. A process of streamlining that is customer centric. In essence, each stage of the customer experience is curated to the needs of the customer. Thus, it decreases the risk of not retaining your customers. This one size fits all approach has no place here. Lastly, having a central storage of all the data you can prioritize your tasks as you seem fit.
Marketing Automation – How to get the most out of it
At its core, marketing automation is a mix of three components i.e. software, strategy and lastly the customer. Here are some tips of how to utilize marketing automation for your business.
Apply marketing automation to all areas of your business, constantly growing your business

Focus on the journey of the customer

Organize your customer data in a CRM platform

Create a seamlessness experience for your customers
As we have highlighted, there is no doubt that marketing automation plays a crucial role in business growth. It is often seen, that time efficiency and lack of organization are main challenges that businesses strive to overcome. At the end oof the day, it is all about making life easier and more efficient. A happy customer makes for a happy business.
At Ekeria we as a digital marketing agency are very customer-centric and with our vast knowledge of CRM implementation to constant support after the initial setup. In fact, we thrive on seeing our customers businesses growth. Contact us fot a free consultation.