Published on October 6, 2022 by Agnese Miralta
Translated by Sinéad O'Sullivan
The use of online shops has now become a consolidated activity, which is part of the normal purchasing habits of consumers. In particular, the Covid-19 pandemic impacted the lifestyle of consumers and the way in which products are sold, leading to a considerable increase in online sales to the point of making them even a real need.
These habits were then consolidated thanks to:
The

ease of purchase

given by home delivery,

the possibility of making purchases at any time and place, even from home,

to have access to a

wide variety of items

to choose from at the same time
Added to these points are the increased security of payment systems and increasingly competitive prices.
All this, in recent years, has made ecommerce one of the most profitable and constantly expanding sectors. However, it must be considered that even if opening an ecommerce is easier, faster, and cheaper than opening a physical store, it is still necessary to start with a valid and successful business plan.
For this reason, it is also good to rely on web marketing experts, SEO consultants, website developers and an accountant.
Let's analyze the different steps to take for those who want to open an online store from scratch.
Some considerations to make before opening an ecommerce.
In general, before opening an online store it would be preferable to study and analyze the market and define a business project. It is good to identify a market niche in which to act. In fact, competing in a sector characterized by a high number of competitors could be difficult and expensive, both in terms of costs and time and energy.
We could start by observing companies that already operate in the specific sector to try to find a way to differentiate themselves. Furthermore, studying the behavior and moves of competitors is essential to understand which strategies can be successful and which not. Proposing products or services in a different way could convert users into potential customers, until they become buyers with the right steps.
It is then necessary to evaluate whether ecommerce will go alongside a physical store or will represent the entrepreneur's only sales channel. Those who already own a physical store certainly have an advantage, as they already have experience in managing orders and the warehouse.
Good organization is essential. In fact, it must be taken into consideration that internet sales are much faster, and that buyers are often located in places very far from the physical location. For this reason, it is necessary to have a good logistics structure, a warehouse where you can store your goods and learn how to manage orders and shipments.
Bureaucratic formalities to open an

e

c

ommerce
To open a functioning online sales site, it is necessary to follow a legislative procedure like that required to open a physical store.
First, sellers must register for

VAT

. Without it, in fact, it is not possible to proceed with the activation of a professional ecommerce.

It is then necessary for the entrepreneur to

register with the Company Register

.

Subsequently, it is required to give the

certified report of the start of the activity.

Lastly, tax and social security

positions must be opened, depending on the sales channels and the presence or absence of personnel.
As far as the financial aspect is concerned, the opening of a current account in the name of the company is required. The revenues from the sales will be credited to it and costs and commissions will be debited.
Depending on the type of products you want to sell, other legal steps may be required to be in order. For example, if there will be food goods on the ecommerce, HACCP and SAB qualifications must be obtained.
It is advisable to consult an accountant to carry out this procedure. In this way, thanks to the help of a professional, you will not risk making mistakes and possible future problems will be avoided.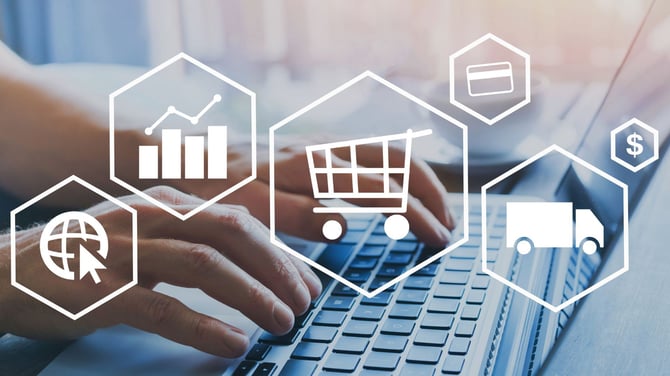 The creation of the platform
Di questa categoria i più conosciuti sono BigCommerce e Shopify, che rendono l'attività online di vendita molto agile.
La seconda modalità consiste nell'acquisto di un dominio e uno spazio Web su cui installare un CMS (Content Management System), ossia un software che permette di gestire in maniera completa e personalizzata tutti gli aspetti del proprio eCommerce. Di questa categoria i più conosciuti sono Magento, Prestshop e Woocommerce.
Attract

visitors
Once the platform has been created, however, you need to be able to feed it and bring visitors to your shop. Therefore, marketing activities and strategies must also be planned. Starting from the SEO to position your ecommerce, to the management of social networks, the creation of ADS campaigns and content marketing, email marketing and referral marketing activities.
It is advisable to insert, within the online sales platform, the possibility for users to leave reviews. In addition to this, for each purchase made it can be useful to automatically send an email to the customer inviting them to leave a review. By doing so, you can figure out what to improve and what to keep. Also, reading positive reviews encourages other users to find out more about the site and the products. This happens because on the internet people trust the opinion of other people who have already tried a product or service before them.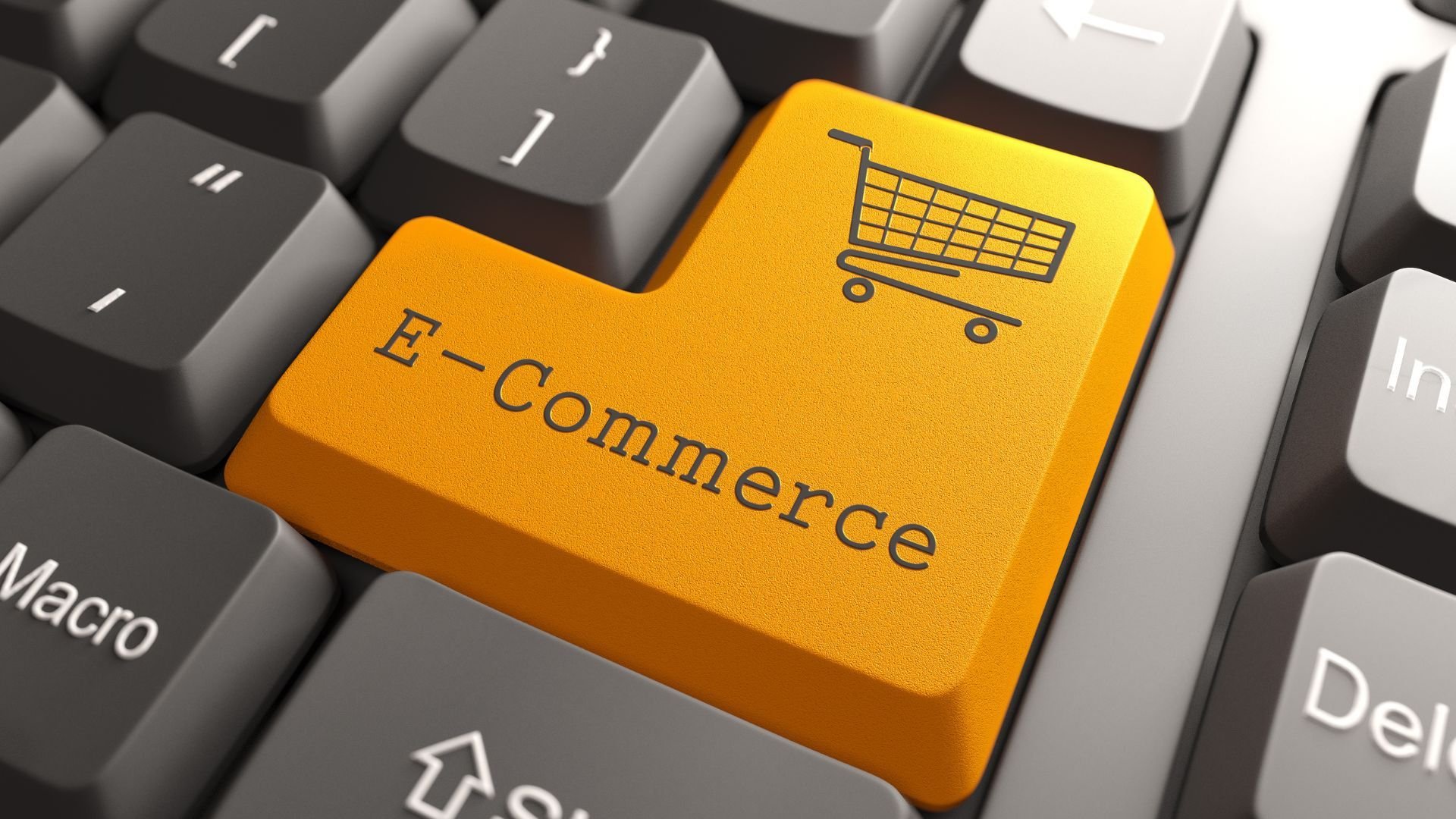 How much does it cost to open an

e

c

ommerce

?
The cost to open an ecommerce depends on the characteristics and objectives of each project and business. There are fixed costs such as those relating to paperwork, while the rest of the expenses vary according to the type of ecommerce that you want to create.
The first factor that affects the cost is the number of references that the eCommerce will have to host. An online shop with a limited catalog has lower development costs than one that contains thousands of catalog products.
Another cost factor is the type of technology chosen to develop ecommerce as we have seen previously. The Marketing then represents another cost item to consider in your budget, necessary for the ecommerce site to be successful.
Finally, to obtain optimal results it could be useful to involve a team of specialists in the project and therefore also the choice of an ecommerce agency is another cost to consider in the estimate.
Starting an ecommerce nowadays is therefore certainly a winning choice if you consider:
the increase in the level of digitization

the change in consumer purchasing habits following the pandemic.
However, it is good to rely on experts, so as not to make mistakes and start your own business with all the credentials in order. In fact, especially from a bureaucratic point of view, if you don't follow the right steps you risk incurring penalties.
Ekeria is a partner of BigCommerce, a powerful platform for creating successful ecommerce for the best brands. This platform comprises various tools for different businesses as well as building eCommerce, including:
optimize content on search engines

take care of security

provide hosting
The platform allows you to customize each online store to the maximum, so that it fully reflects the brand and the products that are sold.
Contact us to get more information and start building your online store.