Published on February 16, 2023 by Elisa Crippa
Translated by Sinéad O'Sullivan
When starting an online business, it is important to take the time to choose the right eCommerce platform. There are several advantages in opening an eCommerce, first of all the possibility of selling your products at any time and regardless of the user's geographical location.
In addition to this, however, there are several functions that these platforms perform. They are in fact software that allows you to manage your website, sales and marketing, upload products, manage orders, shipments, and the warehouse, if any. In summary, eCommerce platforms allow full control of your business.
There are different types of software on the web. To be successful and continue to grow your business, it is essential to carefully choose the right eCommerce platform.
What are the parameters to consider choosing the right eCommerce platform?
The platform evaluation process represents a necessary step for your online business to develop in the correct way. There are several aspects to take into consideration when choosing and which can make the difference in the short and long term, both in terms of profitability and stability.
Cost of the host and available budget
In the phase of evaluation and choice of the host, the available budget plays an important role. But the costs of eCommerce hosts vary greatly from one another, and the most expensive solution is not always the best one. To evaluate the price, it is important to take into consideration the various features and services offered. It often happens that hosts offered at a competitive price do not have specific necessary functions, which therefore have to be found elsewhere at a later time.
Since the eCommerce platform represents the core of the business you want to create, it is better to focus on reliable and secure hosting, rather than on savings. In fact, e-commerce sites collect a lot of sensitive customer information (names, addresses, credit card information, etc.), so you need to carefully choose platforms that can support security measures such as HTTPS and SSL.
Functionality
When making a choice, it is essential to evaluate the features offered by the various platforms and cross-reference them with your specific needs. Some features and services to consider when choosing are:
the ability to support alternative

payment methods

the possibility to

easily integrate other external tools

essential for the needs of the online store (accounting software, email marketing/automation platforms, anti-fraud and hacking management tools)

compatibility with

Amazon Marketplace

and eBay; and integration with major social media outlets such as

Instagram

and

Facebook
Flexibility
A high degree of flexibility from the host is needed so that the site doesn't crash, especially in growth phases. For example, when campaigns go viral, site traffic increases, often even exponentially. For this reason, it is important that the host can handle a high volume of traffic without crashing or shutting down the website suddenly.
Therefore, it is better to focus on a scalable platform so as not to have to worry about having to change it in the future, with all that this would entail in terms of costs and frustration.
Sales commissions
When you choose the eCommerce platform to use, it is good to evaluate whether there are commissions on sales. In fact, software, including Shopify for example, apply a percentage to each sale made through the site. Rates vary significantly from platform to platform.
Assistance
The possibility of requesting assistance certainly represents a fundamental point to take into consideration during the evaluation process. In fact, the occurrence of any problems would hinder the volume of users who use the platform and therefore the volume of purchases. It is therefore advisable to evaluate: the availability of the assistance service, the speed of response times, the number of communication channels through which it is possible to contact them (telephone, e-mail, social media, or live chat) and the presence of any additional costs to access customer service.
Some platforms like BigCommerce offer personalized assistance to their customers, while others outsource that service, often making communication difficult.
The main types of platforms
There are three different types of eCommerce platforms: Open source, SaaS and Headless commerce. When choosing the eCommerce platform to use, it is good to learn to recognize the differences to understand the type that best suits your needs.
Open source platforms
Open source platforms are characterized by the presence of an open code, created by a community of developers, which allows you to download the e-commerce software for free, install it on your server and exploit it freely, adapting it to your needs. In this case, there are no monthly fees or annual costs for software maintenance.
Among the best-known Open Source eCommerce platforms are Magento and Prestashop.
SaaS platforms
The acronym SaaS stands for "Software as a Service": in this case we rely on an existing platform on which we load the products we wish to sell. Such platforms also allow for limited customization.
For SaaS platforms there is a monthly rental fee to be paid to the owner. The cost is calculated as a percentage of the turnover.
Shopify and BigCommerce are among the best-known platforms belonging to this type.
Headless commerce platforms
Headless commerce eCommerce platforms are characterized by the separation of the product management back-end from the presentation front-end to users. In traditional eCommerce the back-end and the front-end are in fact united.
The advantage of this division consists in the possibility of separately managing the contents and purchasing functions of the products for sale and the sales channels themselves that users view. However, the very division of the back-end from the front-end often makes this type of platform complicated from a functional and technological point of view. In fact, traditional eCommerce is created through the use of a single software, while in the case of Headless commerce platforms it is necessary to use several.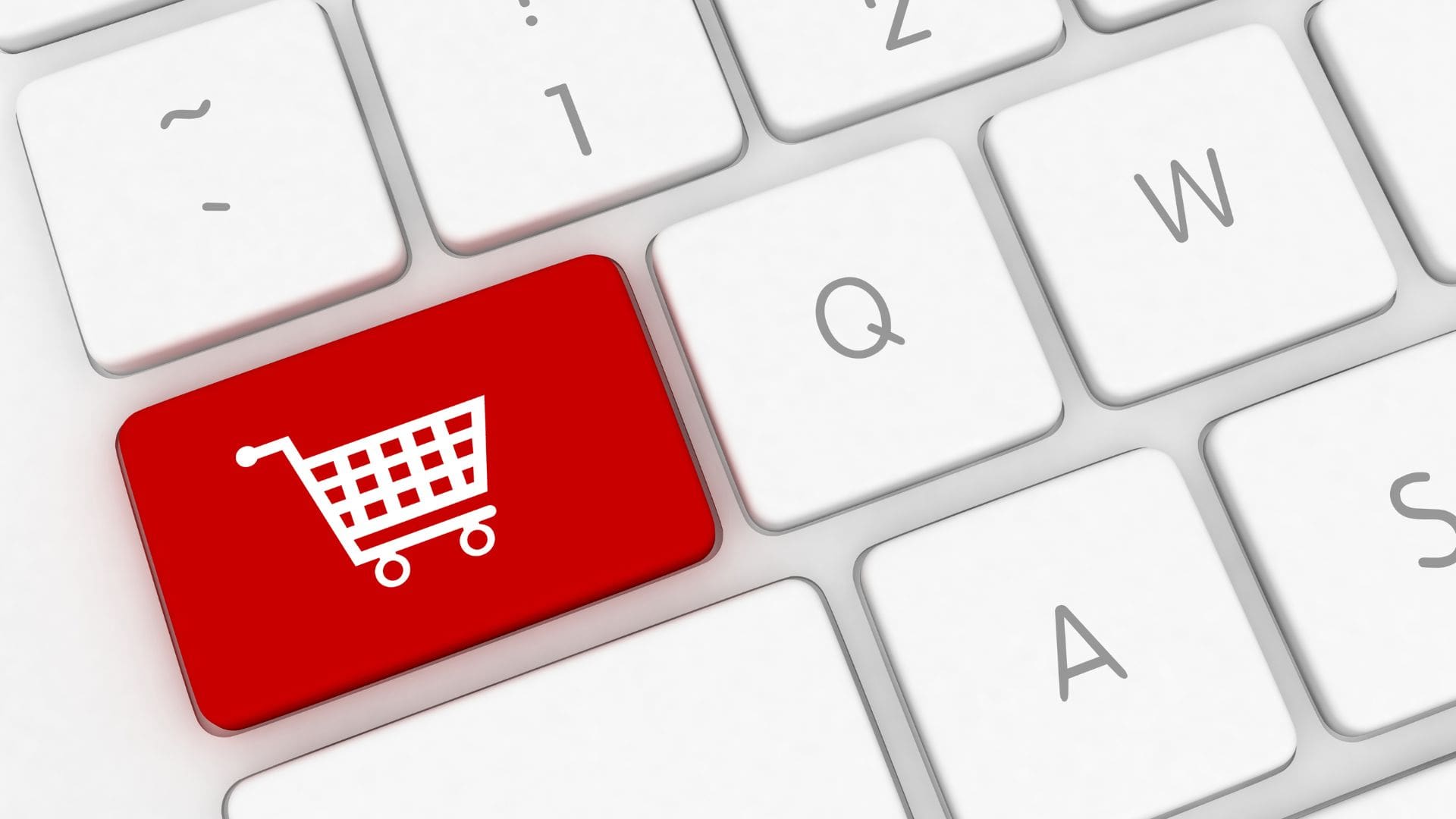 BigCommerce: One of the best eCommerce platforms
When you need to choose the right eCommerce platform, you need to carefully evaluate the present offer.
BigCommerce is currently one of the best platforms to build an eCommerce. It is characterized by the ease of use of the interface and by the particularly advanced integrated functions.
Thanks to BigCommerce it is possible to sell an unlimited number of physical and digital products and services online. It also allows you to upload photos, process orders, create new sections, pages, and discount coupons.
BigCommerce is a SaaS platform: it therefore provides for the monthly or annual payment, depending on the needs, of a fee. No web hosting purchase or server installation is required to use BigCommerce. In fact, it is possible to use this platform with any web browser.
One of the advantages of this platform is the possibility to choose between customized models. Regardless of the type of products or services you want to sell, BigCommerce provides a series of particularly powerful tools that contribute to their marketing.
Obviously, starting an eCommerce project completely autonomously can be complicated as a series of specific skills are required. For this reason, it is recommended to rely on specialized agencies that frequently manage these platforms.
Ekeria is a certified partner of BigCommerce. Turning to a partner agency, specialized in eCommerce creation, can make the difference to being successful online and growing your business. If you want to start your online business or improve your web presence, contact us!